SUNBURY COLLEGE SCHOOL VALUES:
RESPECT                 
RESPONSIBILITY     
RESILIENCE           
ENDEAVOUR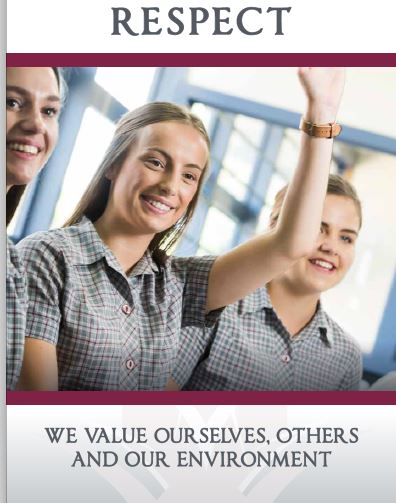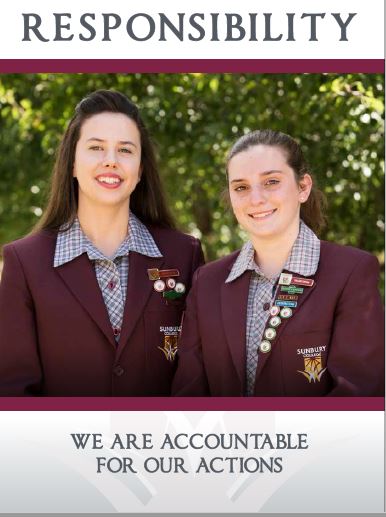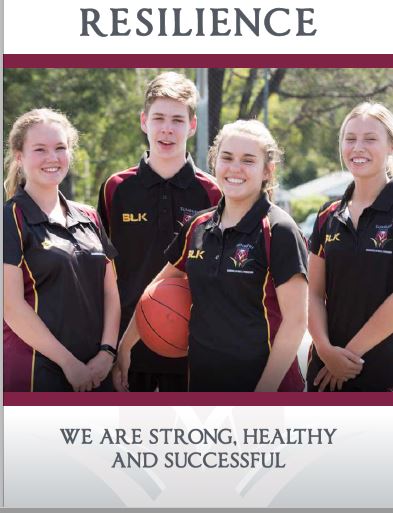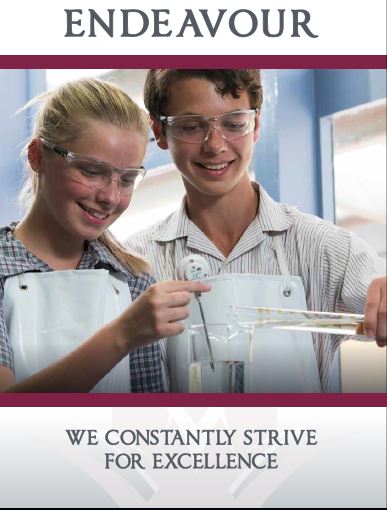 These values are lifestyle priorities that are of significant personal importance and direct our behaviours. They underlie our sense of right and wrong and inform the way in which we conduct ourselves. The values of our school reflect those of our wider community and the nation to which we belong.
Our school values reflect our commitment to providing a holistic education. Our aim is to develop students' key personal attributes to embrace opportunities, navigate the challenges of life and succeed academically.
In line with the values of Respect, Resilience, Responsibility and Endeavour, we have developed a comprehensive statement of behaviours that informs the way we live our values within and beyond the school.
Respect

"We value ourselves, others and our environment"

Resilience

"We are strong, healthy and successful"

I value the rights of others to learn and teachers to teach
I accept the unique qualities of others
I listen to others
I speak and behave courteously
I take care of my property and respect the property of others
I take pride in the college environment act in a way that earns trust from others

I do my best even when things are challenging
I 'bounce back' from difficult situations
I have a positive attitude
I try strategies to improve my mindset
I attend school

Responsibility

"We are accountable for our actions"

Endeavour

"We constantly strive for excellence"

I take responsibility for my learning by being on time, organised and prepared for class
I think before I act
I accept the consequences of my actions
I wear the correct college uniform
I follow our school rules and procedures
I take action to improve things that are not right
I speak up for the rights of others

I set and work towards achieving my challenging goals
I show initiative
I am proactive in seeking learning opportunities
I lead when the chance presents
I actively participate in our community
I am a productive learner