Sunbury College recognises the use of technology in our classrooms can enhance and transform the way learning happens. We aim to maximise learning outcomes our students and believe having an appropriate device can assist us to meet your child at their point of need in learning. The College's Bring Your Own Device (BYOD) program provides the necessary technology to facilitate 21st century learning within the classroom and supports the evidence based practice outlined in our Flexible Teaching and Learning Framework.
At the heart of the BYOD program is the expectation that every student has a suitable device with them for all classes. From 2021 all new students are expected to have a laptop device and any existing students replacing their old BYOD device must get a laptop based device. Existing tablet based devices (e.g. iPads) will continue to be supported on the College Network but no new tablet devices will be connected to the school's network. More information on what is a suitable device and the minimum specifications is available below, along with recommended devices that you can source through our BYOD partner.
The Benefits of Technology in Education
There's no questioning the importance of technology in everyone's life, be that children or adults in their personal, academic or professional lives. Sunbury College recognises the power technology has to transform learning outcomes by developing 21st century skills and experiencing new ways of learning, working and collaborating.
It is important to recognise that technology is not a mere replacement for pen, paper and associated learning activities, rather it provides opportunities to innovate and reshape teaching and learning to improve learning outcomes. Using technology, students will enhance their 21st century skills such as communication, collaboration, creativity, critical thinking and teamwork. The learning environment will embrace the use of technology to practically apply these skills and better prepare your child for their post-school pathway.
21st century skills are critical for students to develop in a society where work and life is changing at a constant rate. The Federation for Young Australians [1]recognises that young Australian's are entering a workforce that demands increased digital literacy and the ability to create and manipulate digital systems. Furthermore, employees are required to collaborate and communicate at increasing rates, much of which is undertaken using digital technologies. Sunbury College believes it is imperative to incorporate 1-to-1 technology in the learning programs of our students to effectively deliver student outcomes which meet the demands of post school life.
Why a laptop based device?
Students require laptop based devices as they provide far greater functionality than a tablet based device. Full desktop capability allows students to use multiple programs at once which is often important for different aspects of the learning experiences in class. A laptop also provides a physical keyboard and mouse which allows students to more quickly interact with the programs they are using and participate in more complex learning activities, such as simulations and design activities.
We would also recommend a laptop device with a stylus enabled touch screen which effectively allows students to write on their computer. This is not a compulsory feature required as part of the BYOD program, but it is highly recommended. A stylus enhances students' abilities to express their thoughts and be creative. A keyboard and mouse relies on very structured (linear) patterns of input and we know that thinking is often not expressed well in this way. It is more spontaneous and non-linear, therefore the pen allows students to better capture this on their device.
Key Expectations
In 2023, the College expects that all students bring a suitable laptop device that is charged and ready to use to all classes. This has changed from previous years as from the start of 2021 tablet devices, such as iPads, are no longer permitted as new devices on our network.
Our IT department will connect suitable laptop devices to the College network and install any school related software, as required, providing the student and their parent/guardian have signed the Student IT Code of Conduct and BYOD Policy (link below).
Recommended Devices
The College has partnered with JB HiFi to provide suitable BYOD devices at different price points that we would recommend you consider if you need a new device. To access these recommendations please go to our partner portal available through the link below and enter our code.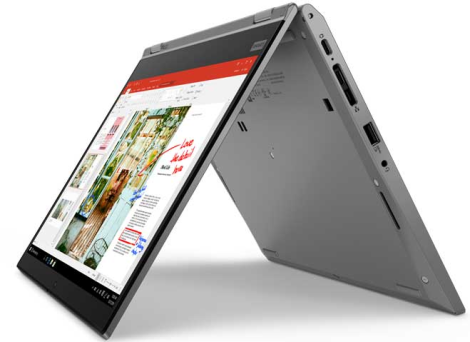 https://www.jbeducation.com.au/byod/    Code: SUNCOL2023
An added advantage of buying a device through our school portal (with extended onsite warranty) is the option to have our school technicians manage warranty issues here at school. This means if there is a problem covered by warranty our technicians can organise to have it repaired on site.
Whether you purchase a suggested device or bring another device, the College highly recommends you purchase extended warranty and accidental damage/theft insurance to protect your investment. Sunbury College has no insurance cover for students' personal property and cannot take responsibility for the damage or theft of devices at school.
Minimum Specifications
Below is the list of minimum specifications (standards) that must be met for a device to be connected to the school network. If you are unsure about the specifications of your device, contact our IT department who may be able to help identify if your device is suitable.
Laptop functionality refers to a full size keyboard with the ability to run either OSX or Microsoft Windows
Laptops Specifications (Windows based machines are strongly recommended):

4GB of RAM
128 GB of Storage
i3 Processor or greater (or equivalent)
Screen of at least 12" or more
Touch screen with a stylus (Optional but highly recommended)
The battery life of devices must be 4 hours or more (students are not permitted to charge their device in class due to OH&S requirements)
Operating System, any of the following:

Windows 10* (recommended) but not Windows 10s
Windows 8.1
Apple OSX 10.13 or up
[1] The New Work Order, Federation for Young Australians (2015)
---