A Scientist systematically gathers and uses research and evidence, making a hypothesis and testing it, to gain and share understanding and knowledge.
As part of the Victorian Curriculum, the Science curriculum provides opportunities for students to develop an understanding of important scientific concepts and processes, the practices used to develop scientific knowledge, the contribution of science to our culture and society, and its implications in our lives.
At Sunbury College, Science staff are committed to making study in Science engaging and 'hands on'. All year levels undertake practical classes. These can range from eye and rate dissections to mixing chemicals to create a reaction or light and energy experiments. All students undertake safety training to meet OHS guidelines within the laboratory.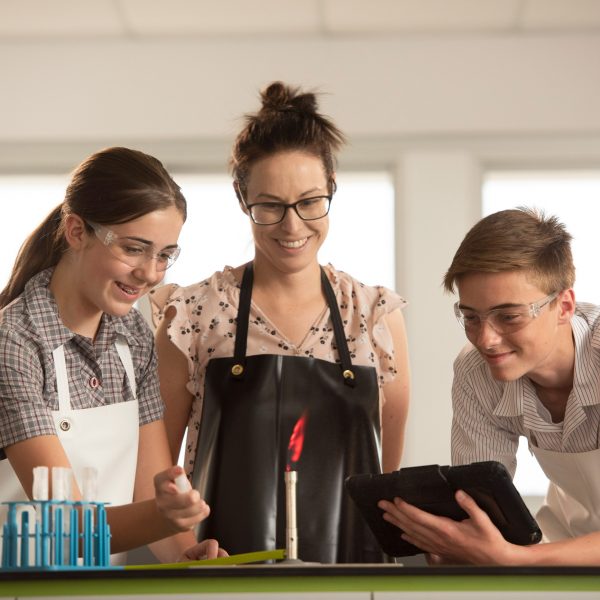 Year 7 to 10 Science
Students study Science as a human endeavour, Biological, Chemical, Physical, Earth and Space Sciences. They develop skills around questioning, predicting, planning and conducting investigations, recording and processing information, analysing and evaluating findings; and communicating ideas.
VCE Sciences
The VCE Sciences offered are Biology, Chemistry, Physics and Psychology.
The study of science is integral to a range of career paths including: trades like electrical, engineering, health sciences and medicine, research based work, environmental science, space science and sports science. VCE science subjects are often a prerequisite for university level programs.